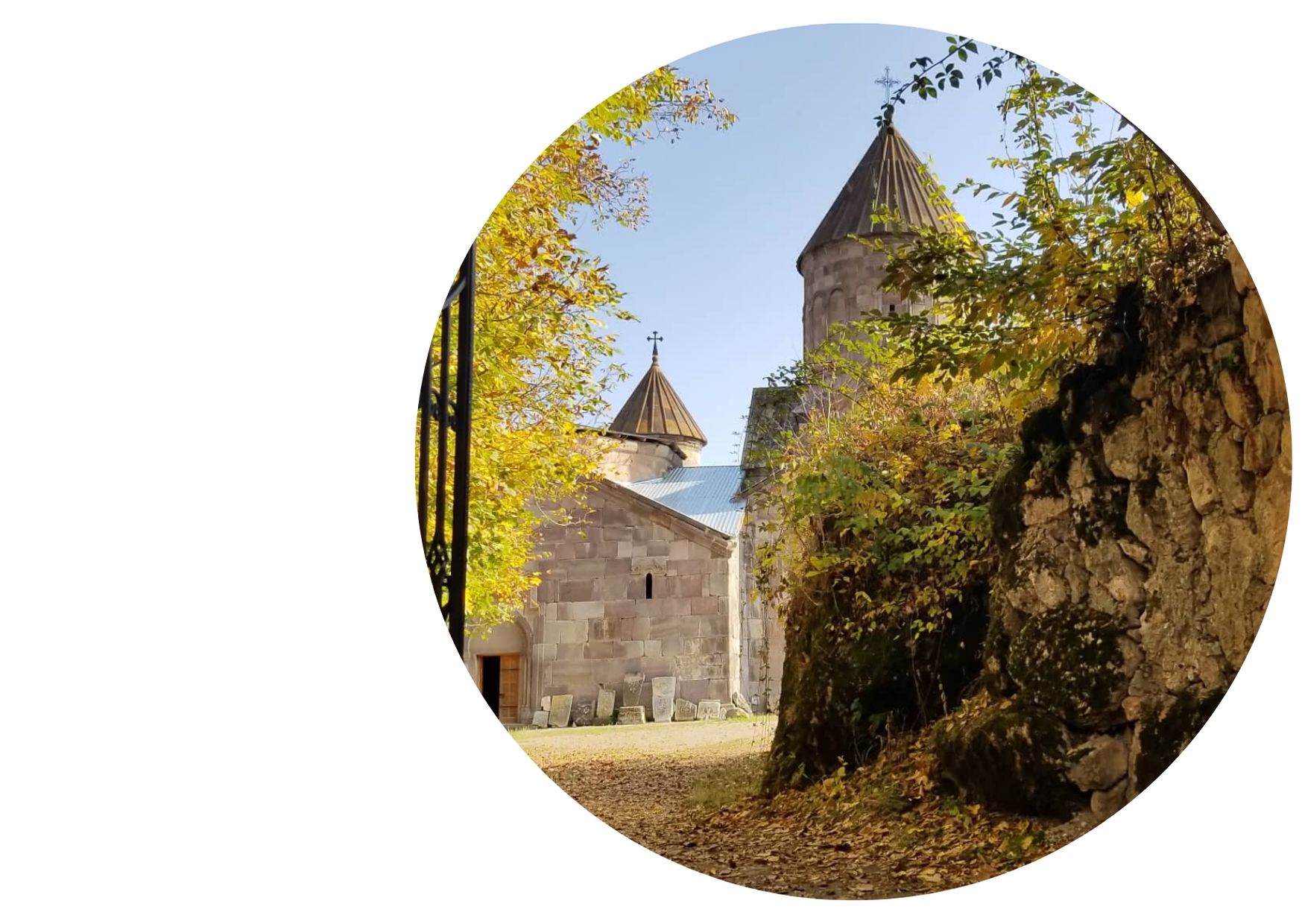 Language  
The official language is Armenian, a separate branch of the Indo-European language family. The Armenian letters are radically different from the letters of other languages. Generally the state buildings and public places are also marked with Latin-letter signboards. Besides Armenian, Russian is also widely used, and many can communicate in English, too.

Taxi Services
There are many taxi service offices, which accept orders by phone and they offer comfortable cars. The fare is 100 AMD per km (the minimum fare is 400 AMD). It is possible to take a taxi also at the crossroads and the crowded places. 
Mini buses run from  Yerevan to Tavush at the North Bus Station
   Money and Costs
The national currency of Armenia is called "Dram" (the code is AMD). It was put into circulation in 1993. There are banknotes of 1000, 2000, 5000, 20000, 50000, 100000 Dram denomination. There are also coins of 10, 50, 100, 200, 500 Dram denomination. Foreign currency can be exchanged in banks and currency exchange offices throughout the city. The approximate exchange rate you can find at the Central bank of Armenia website: www.cba.am. The best cash currencies are US dollars, euros and Russian roubles, roughly in that order. Georgian lari can also be changed in border towns. There are moneychanging signs waving flags and rates at customers everywhere.
Every city and most towns have ATMs; some dispense American dollars as well as dram.
Western Union money transfer is not available in Armenia.
Emergency & Important Numbers
Fire service 101
Police 102
Ambulance service 103
The State Special Security Service 114
The Office of the RA Human Rights Defender 116
RA Ministry of Defense 188
Emergency response service 911/112
Electricity
The electric power system of the country: AC current, 220V voltage, current frequency 50Hz, plug-and-socket connection with two circular joints. The Armenian socket standard is CEE, mostly without grounding. The outlet adaptors for the standards of different countries can be purchased in almost all home appliances and electronics stores.
Cuisine
The traditional Armenian cuisine has a large variety of richly flavoured dishes. Fresh vegetables and meat are among the most favourite food products. No Armenian celebratory table can be imagined without the most favourite barbecue, kyufta, dolma or ghapama. The dinner party foresees a great ritual, starting from its preparatory process until the last moment at the table. The numerous restaurants in Tavush offer a unique selection of local dishes. There are also restaurants serving the dishes of different internationally recognized cuisines
Opening Hours
Most churches are open 9 am to 6 pm daily, though in winter you might have to wait a while for the key to appear. Shukas (markets) open daily. Museums and galleries often close Monday.
The following are typical opening hours:
Banks 9.30 am to 5.30 pm Monday to Friday, 10.30 am to 1.30 pm Saturday
Cafes 10 am to midnight (times can vary)
Government offices 9 am to 6 pm Mon to Friday
Restaurants 11 am to midnight (times can vary)
Shops 10 am, closing between 7 pm and 10 pm
Mobile Phones
Mobile-phone services, operated by VivaCell, Ucom and Beeline, are fairly priced and wide-ranging. SIM cards are easily purchased from VivaCell, Ucom and Beeline shops; bring your passport. Unlimited data for 30 days costs around AMD 6000; calls and texts average AMD 5 to numbers from the same company and AMD 15 to numbers from competition companies. An international text averages AMD 20.
SIM cards can be recharged at phone company offices or at booths in shukas. The cards can be purchased at Zvartnots International Airport, at the offices of these operators or at the big stores, having the passport copy. The cards provide 3G or 4G connection and high-speed Internet.
Post
National postal service Haypost has offices in every major town. A letter might take anything from two weeks to six weeks to reach North America or Australia, but the service is fairly reliable.