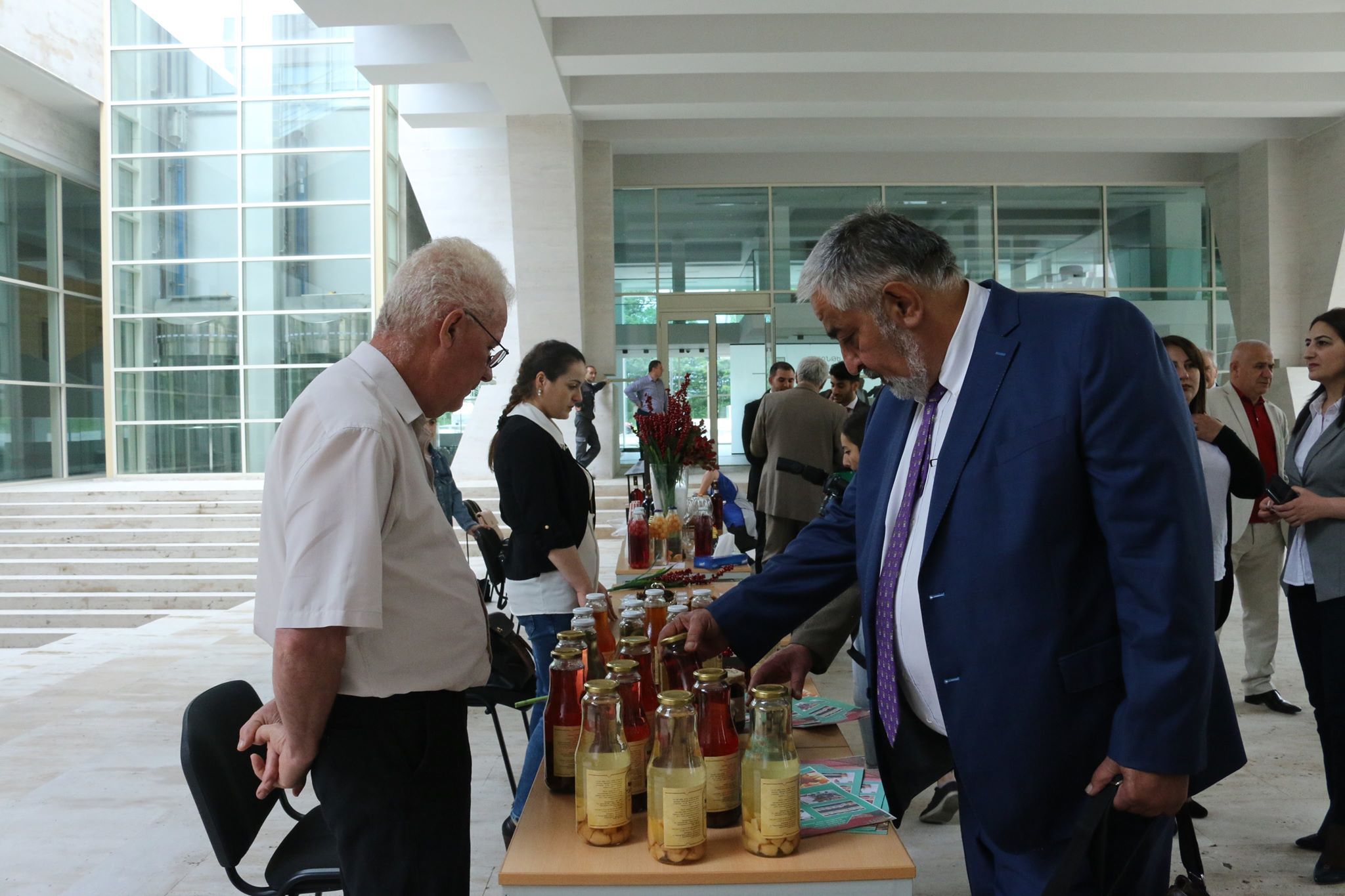 Great opportunities for investment and export
The Business Armenia team in Dilijan participated in a Buyer-Seller conference. The two-day forum is attended by about 15 foreign investment organizations and individuals, small and medium-sized entrepreneurs operating in the Tavush region, government representatives.
The conference is the initiative of the "Integrated and Balanced Economic Development of Tavush Region" project. It is implemented by the Chemistry Center For Development Regional Cooperation NGO, co-financed by the EU and the Government of the Republic of Armenia.
The forum is organized to attract investments to the Tavush region, create effective business models, develop and modernize the capacity of businessmen operating in the region. The software team expects to complete up to 10 investment projects in Tavush by the end of the initiative.
About 10 small and medium-sized entrepreneurs from the region participated in the exhibition, presenting locally produced honey, wine, canned vegetables, compotes, cheese, assorted fruits, meat products, herbs. As a result of a preliminary study, the software team found and invited investors who are interested in exporting Tavush products or investing in businesses here.
"Our project is aimed at more balanced socio-economic development and poverty reduction among Tavush communities. We aim to do this by creating new economic opportunities and jobs for the population. Our initiative also supports the diversification of the marz's economy, the growth of farms, and the competitiveness of SMEs, "said Hasmik Azibekyan, Head of Integrated and Balanced Economic Development in Tavush Region.